Multidisciplinary, versatile, strategic, results-oriented, but especially equipped with tech skills. This is the most demanded worker profile today. Everywhere you look, tech talent heads the lists of most sought-after professionals, both for the current labor market and for all future previsions. Faced with such a competitive panorama, what can a tech company offer to attract professional talent able to make a difference?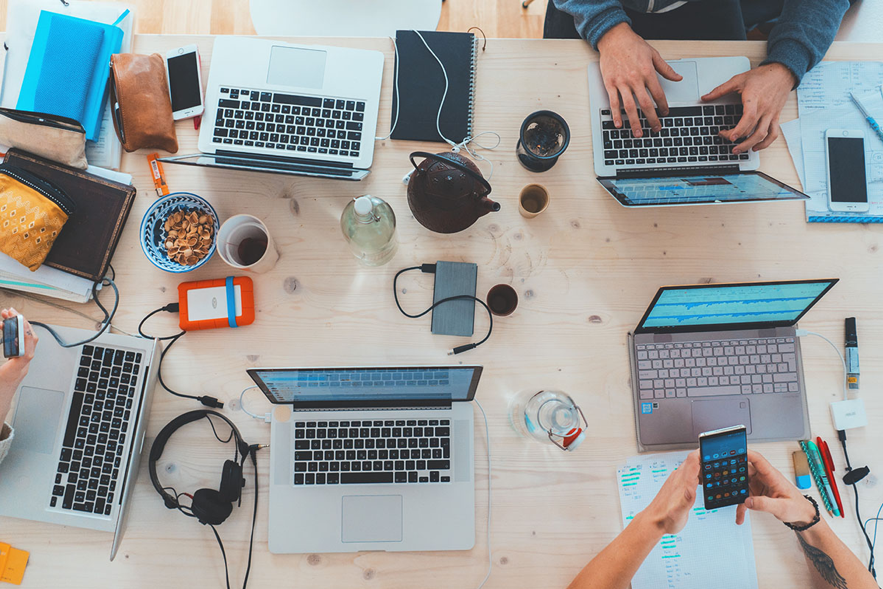 The labor market in the tech sector
Over the last decade, digitalization has overturned the world of work. Every day there are fewer completely analogical jobs and, in the next few years, information and communication technologies will permeate every aspect of our lives. Not only has this led to an increased demand for certain abilities, but the proliferation of tech companies has also brought along a growing need for specialized workers and technology experts.
Technology evolves so quickly that training programs sometimes struggle to keep up, creating an unbalanced labor market with a very high demand and few available professionals to cover it. Faced with this situation, attracting and retaining talent has turned into a central issue for tech companies. To that end, offering competitive salaries is essential, but it is far from being the only factor valued by workers.
What sector professionals are looking for
Talent management, an employee's experience or the happiness and flexibility of the staff are all concepts that are becoming increasingly ubiquitous in the human resources policies of many companies, more so in tech companies. Creating a strategic value proposition, able to attract the right talent, can determine the success or failure of an enterprise.
Before turning to step-by-step recipes, first we need to know what tech company professionals are looking for. According to a survey issued by the recruiting company Hays US, a member of the Forbes Technology Council, a large majority of workers in the technology sector would accept a pay cut or taking a step back in their career if it would bring them closer to achieving their dream job, one with adequate pay and benefits, growth opportunities and an attractive corporate culture.
These factors crop up in several other reports. According to the document 'Attract and retain top technology talent', created by LinkedIn, the following are the most typical reasons, ordered from most to least important, for which tech professionals change jobs.
Good chance of professional growth and career improvement
Better salary, compensations and benefits
Bigger professional challenges than those offered by the current job
Work that's better suited to the worker's professional profile and skills
Better chances of having a positive impact in the work sector
Trust in the company's brand and corporate culture
How to attract and retain tech talent
Taking into account the situation of the labor market in the sector (the shortage of tech talent is a problem that is going to persist for about a decade) and the demands of the workers themselves, below are some key factors for attracting and retaining tech talent.
Providing training that contributes to professionally improving the employee and creating opportunities for career progression. Being professionally sidelined is, according to LinkedIn's report, the main reason why tech talent will leave a company.
Making clear the company's goal, mission, values and corporate culture. Employees who understand the purpose of their job are more motivated and committed to the organization.
Promoting internal talent. This is about more than just retaining the existing talent in the company; it's about encouraging it to improve in order to cover the organization's future needs. Hiring a new worker is always more expensive than promoting an existing one.
Providing a flexible schedule and opportunities to conciliate work with family life, no matter what the worker's situation may be. Flexibility is one of the aspects most highly valued by workers.
Creating a comprehensive benefit proposal that contemplates more than just the salary and end-of-year bonus. From sports or wellness programs to complimentary medical insurances or pension plans, there is a wide variety of additional benefits that make professionals lean more towards one company than another.
In short, attracting and retaining the right talent involves listening to the workers' demands and creating a solid proposal offering both material and immaterial benefits. Flexibility, career and corporate culture are just as important as salaries when it comes to making an employment decision.
Imágenes | Pexels, Unsplash/Marvin Meyer, Helena Lopes